2010 Tour of Qatar, Stage 4: It is far, far safer to check out cars than chicks in conservative countries/places, no? (Credit: PresseSports/Lablatiniere via Letour.fr)
2008 Tour de France: Did Manuel Quinziato and Pippo seek to further their tanlines in order to obscure the telltale signs of being cyclists?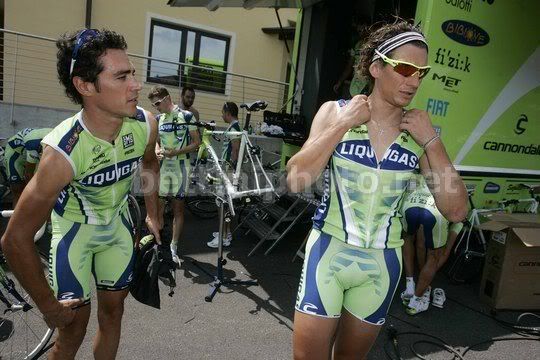 Credit: Roberto Bettini.